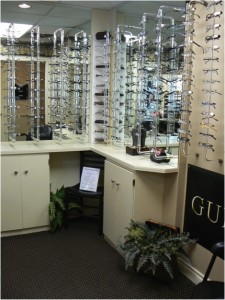 We
have
an
EYE
for
Fashion
Our frame showroom proudly displays over 1000 frames of the latest and most current styles, including most Brand Name and Designer Labels, which are continually updated to reflect changing styles and technologies. We have a reputationfor providing products that have exceptional quality along with first class service.
THE
FACTS
ABOUT
PURCHASING
GLASSES
FROM
OUR
AJAX
OFFICE
We
believe
that
you
are
a
patient
with
specific
needs
and
not
just
a
consumer!
Before you receive your glasses from us, many key decisions are made to insure you receive the best prescription and the best quality frames and lenses: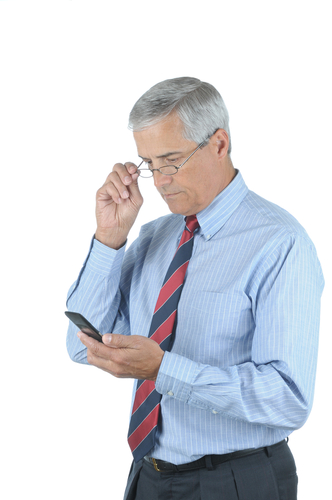 WE CONSIDER YOUR HISTORY
What types of frames/lenses you were previously wearing?
What you were or were not comfortable with?
What your occupation is?
What your hobbies are?
With the answers to these questions, Dr. Hadden and his Associates with their highly trained and experienced staff can tailor the choice of frames and lenses to best suit your individual needs. Just as you would expect your dentist to identify a dental problem and then treat it; we can identify and treat your vision problems and dispense the eyewear your need.
QUALITY
We are associated only with optical laboratories that provide you and us with a premium product, on a timely basis and at the best possible price. By ordering from several labs we can offer you ANY specialty product that is available.
GUARANTEE
We guarantee our frames from manufacturer's defect for one year from the date of purchase. Should you have a problem adapting to your new lenses, they will be changed at no charge up to three months from the date of purchase.
PRICE
Our prices are very competitive and quality based. Media surveys have shown that patients who receive their eyewear from Optometrists usually pay less than for comparable quality elsewhere.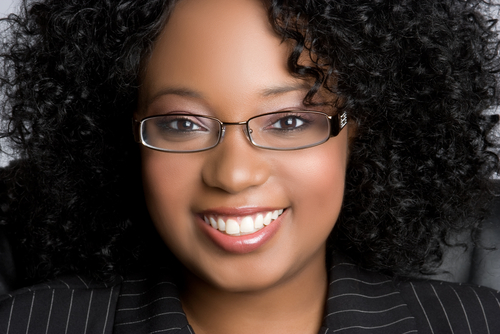 HOWEVER, we offer a Second or Duplicate Pair of Eyeglasses with a Reduced Dispensing Fee when they are:
- Purchased at the same time
- Are the same style of lens
- Are for the same Patient
For the cost conscious shopper there are many packages available.
All eyeglass purchases come with a warranty, lens cleaner, case and cleaning cloth. Adjustments are also complimentary for the life of your frames.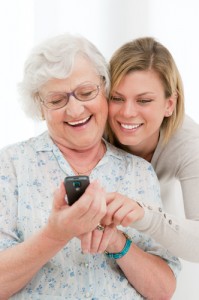 DIGITAL LENSES

Innovative computers process many factors at the same time to create unique custom made lenses which are called digital lenses. The variables that are considered when a custom lens is designed include: frame measurements and frame shape, wearer's measurements such as distance between eyes, lens material, and prescription or focal point. This process is called free-form and results in the patient having an improvement in contrast, clarity, comfort and adaptation over traditional lenses.
ANTI-REFLECTIVE COATING
We provide and strongly encourage all of our patients to use a high quality anti-reflective coating.
An AR coating is wonderful for drivers as it increases your safety because it allows faster recognition of potential hazards on the road. Reflections from street lights and head lights on lenses can impair the contrast of your vision, and therefore, allows less light through to your eyes.
People who are very nearsighted also benefit from AR coatings. This is because they have increased reflections resulting from a flatter front lens surface or from the use of a material with a higher refractive index (thinner lens).
AR coatings are important for full time glass wearers because it ensures that their eyes are not subjected to unnecessary fatigue by reflections.
AR coatings are also important if you want optimum eye contact with other people as well as improving the overall appearance of your glasses.
UV PROTECTION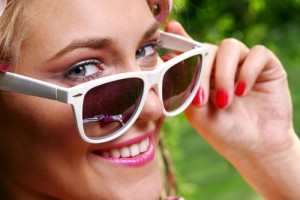 Everyone knows that it is important to protect your skin from the effects of UV rays.
But what about your eyes? They need protection too. The simplest and most effective way to shield your eyes from harmful UV radiation is sunglasses. Apart from the other benefits of wearing sunglasses like reducing glare and as a fashion statement, they can also reduce UV penetration by up to 100 percent. Prolonged exposure to UV in the eyes can contribute to the development of cataracts, snow blindness, skin cancer around the eyelids and pterygium, which is typically a non-cancerous growth in the corner of the eye. We recommend that people of all ages wear sunglasses as much as possible and select ones that block 99 to 100 percent of both UV-A and UV-B rays.
HOW TO CARE FOR YOUR GLASSES
A sturdy spectacle case is the best place to keep your glasses when you do not need them. If you cannot find your case, put your glasses in a safe place, but never with the lenses facing downwards.
To clean your glasses we recommend a microfibre cloth and a special cleaning agent for plastic lenses. (We provide these for you with your eyeglass purchase). This allows the effortless removal of grease and dirt without leaving any streak marks on the lens. Other fabrics such as clothing and handkerchiefs may cause scratches on your lenses.
THE
FACTS
ABOUT
BUYING
YOUR
GLASSES
ONLINE
Did you know that in September 2011 there was a study (Optometry 2011;82:549-555) that showed almost half of prescription eyeglasses purchased over the internet had incorrect prescriptions, and did not meet safety or optical standards that are required in North America?
Internet shopping may be more convenient and even cheaper!
BUT IS THAT A RISK YOU WOULD TAKE WITH YOUR VISION?
Today consumers fortunately have many options when purchasing their eyewear. Technology has changed in many aspects of our lives including lens choices, as there are many levels of quality and design for prescription eyeglass lenses. However, without the guidance and expertise of Dr. Hadden and his team of eye care professionals you may receive lenses that are inappropriate for your prescription and eyes.
Improper selection of lens type, index, base curvatures, lens decentration, tints, coating and lens material may cause distortions, blur, headaches, nausea, double vision and eye strain. Frames that are too small or too large may create the following problems which can prevent the lens from properly correcting your vision:
- The glasses do not fit the bridge of the nose
- They are loose or tight over the ears
- The "wrap" is creating distortion
- The pantoscopic tilt is uncomfortable
- Your prescription may not be compatible resulting in very thick or heavy lenses which may cause distortion in your peripheral vision
We know that in today's society everyone is busy!
But when selecting eyewear think of yourself as
A PATIENT FIRST AND A CONSUMER SECOND!
With online shopping for glasses or contact lenses:
- You have no guarantee that you are receiving your correct prescription and are able to verify it.
- You have no guarantees that you are dealing with licensed Opticians or Optometrists
- You may not have recourse for problems that may arise
- You may receive a product that has been recalled due to safety concerns or a discontinued product
- You may receive a product that has not met government or manufacturers' standards and tolerances
HOWEVER, MOST IMPORTANTLY AN INTERNET RETAILER DOES NOT HAVE THE ABILITY
TO RECOGNIZE HEALTH ISSUES DEALING WITH THE EYES.

In the early stages, some eye health problems can be "silent" or without symptoms. If there is a health problem, the online retailer cannot treat or refer you to another doctor or specialist before any serious harm can come to your eyes or your vision.